A boiler is a crucial investment for your London property and can affect the energy efficiency, comfort, and safety of your home. Therefore, it's essential to consider all the necessary factors that impact the boiler installation and replacement cost in London.
Are you planning to replace or install a new boiler in your London home in 2023? If so, it's essential to know the potential costs involved before getting started.
In this article, we'll provide a comprehensive guide to help you understand the costs associated with boiler installations and boiler replacement in London in 2023.
Factors Affecting the Boiler Installation and Replacement Cost in London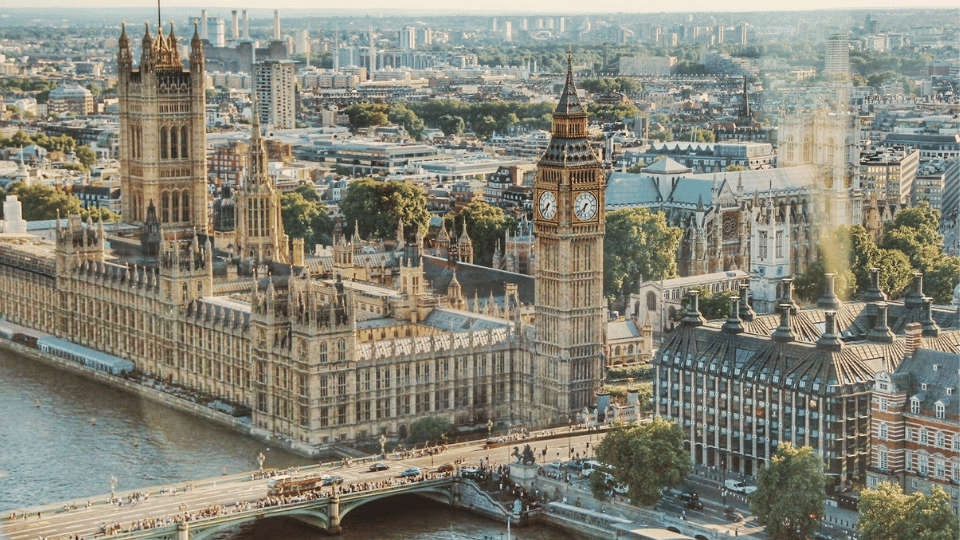 The cost of boiler installation and boiler replacement in London can vary depending on several factors. Here are some of the most critical factors that can impact the overall cost of the project.
Boiler Type and Size
The type and size of the boiler you select can have a significant impact on the total cost of installing or replacing a boiler in London. There are three main types of boilers available:
Combi boilers: These boilers provide hot water on demand and are ideal for small homes or apartments with limited space. Combination boilers are the most commonly used type of boiler in London, followed by system boilers and regular boilers.
System boilers: These boilers have a built-in hot water cylinder and are ideal for homes with high hot water demand.
Regular boilers: These boilers have a hot water cylinder and a cold water tank, and are suitable for larger homes with multiple bathrooms. A regular boiler can also be called a conventional boiler.
The cost of installation or having your boiler replaced may differ depending on the type of boiler you choose, as well as its size.
Location and Accessibility
The location of your property and its accessibility can also impact the cost of installing or replacing a boiler in London. If your boiler is situated in a hard-to-reach area, such as a basement or attic, it may take more time and effort for the installer to finish the job. This can result in higher costs due to the increased labour and time required. Same when moving a boiler, if you keep it in the same location, it can be cheaper than moving it to a different location.
Labour Costs
Labour costs are a major component of the total cost of boiler installation or replacement in London. As we are aware, London is the capital city of the UK where the costs, wages and living expenses are relatively higher than in other regions. The cost of labour can fluctuate based on the skill level and credentials of the installer, as well as the intricacy of the task at hand. Always make sure there are no hidden costs
New Boiler Installation in London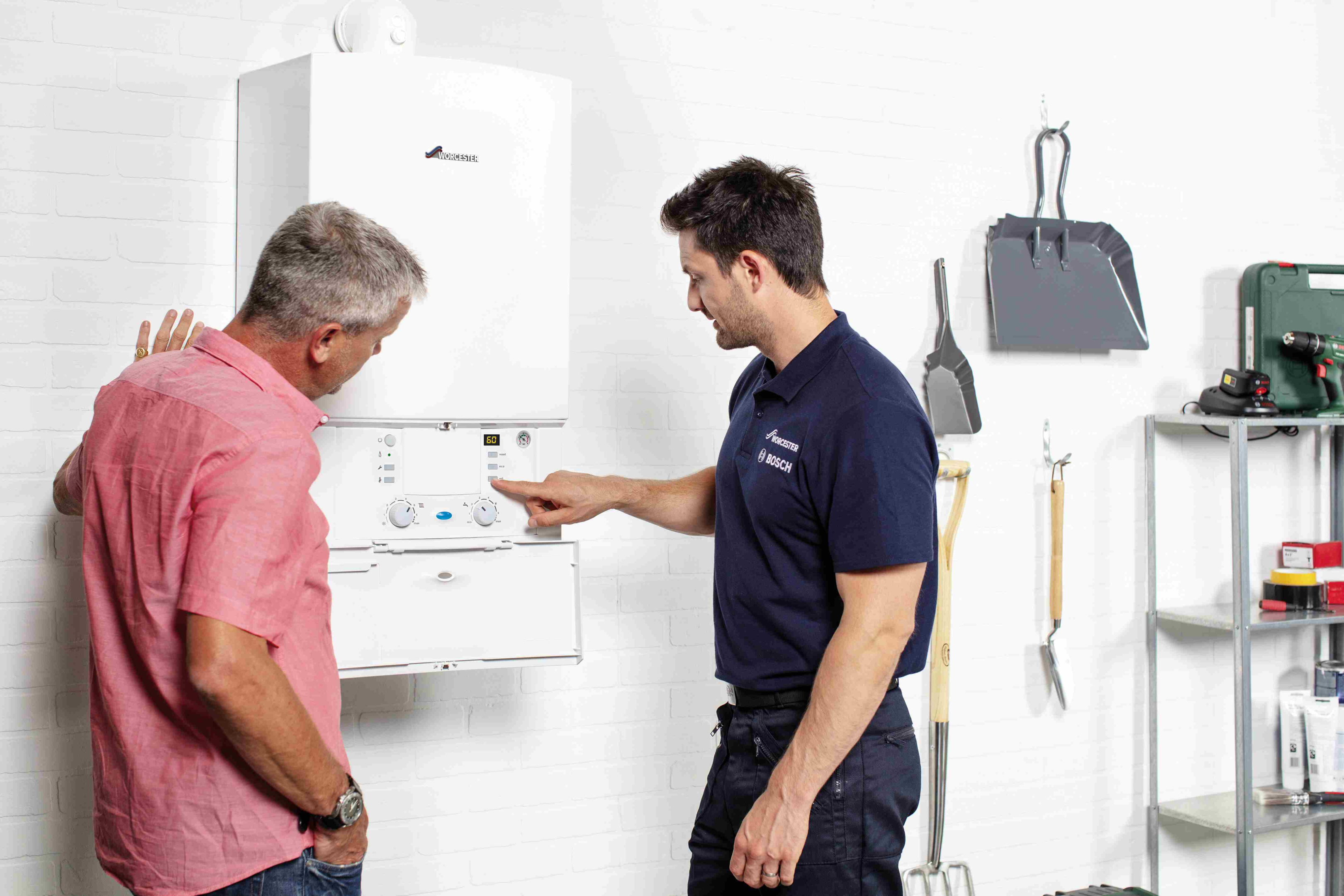 If you need a new boiler installed in London, there are several important factors to consider before making a decision. One of the most crucial aspects is determining the type of boiler that will suit your requirements, as well as taking into account the cost of the installation and the price of the boiler itself.
London Combi Boiler Installation
New combi boiler installations are very popular In London. Combi boilers are a types of boiler that can efficiently provide both heating and hot water from a single unit, which makes them a space-saving option that is ideal for homes with limited space in the city.
It is important to note that the cost of a combi boiler installation depends on several factors, including the complexity of the installation, the type of boiler, and any additional components required for the installation. In addition, it's important to choose a qualified and experienced professional to perform the installation to ensure the combi boiler is installed correctly and safely.
When selecting a new combi boiler, it is important to consider the energy efficiency rating and overall quality of the unit. In the long run, investing in a high-quality and efficient boiler can save you money on energy bills and reduce your environmental impact.
Overall, if you are considering a new boiler installation in London, it is important to research and carefully consider all of your options before making a decision.
London Boiler Installation Cost
When it comes to boiler installation, London has an increased cost when installing a new boiler than in other parts of the UK. This is partly due to the higher cost of living in the capital and the increased demand for heating services, which drives up prices. Additionally, the complexity of installing a boiler in older properties and the higher density of buildings in London can also contribute to higher installation costs.
London is one of the most densely populated cities in Europe, with a population of over 8 million people. This high population density means that there is a greater demand for heating and hot water services, which can put pressure on the infrastructure and increase prices. However, with the right boiler and professional installation, it is still possible to achieve long-term cost savings by improving energy efficiency and reducing maintenance expenses.
To get an accurate new boiler quote for a new boiler installation in London, it is important to work with a qualified and experienced installer. Many companies offer fixed price quotes for boiler installations in London, which can help you to compare prices and choose the best option for your needs and budget.
The London Boiler Installation Process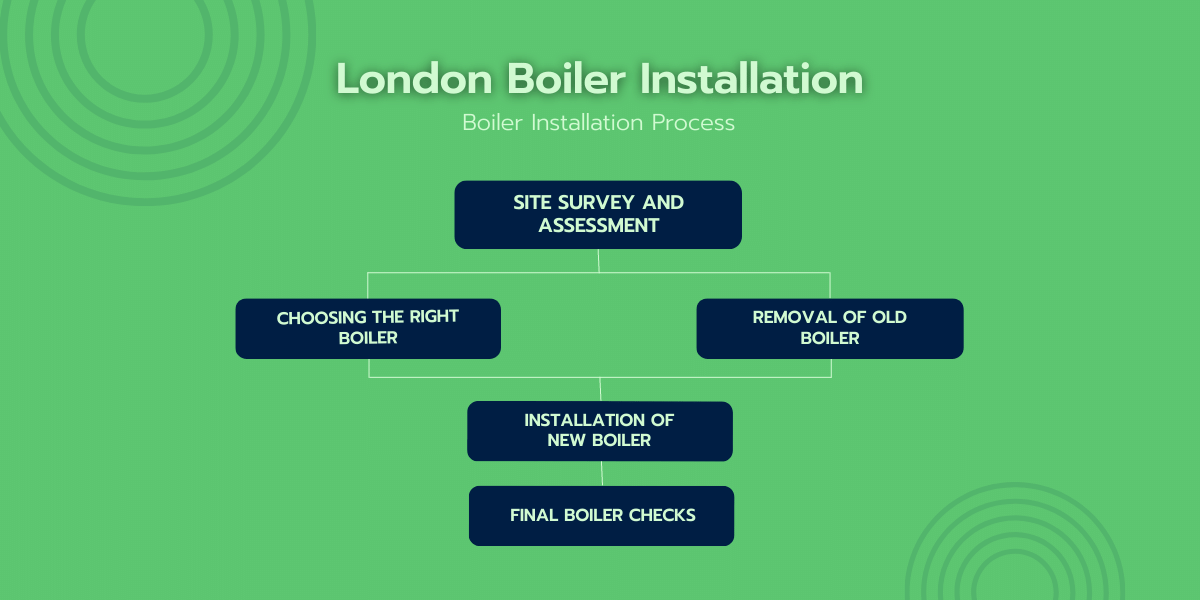 Installing a boiler in London involves a series of essential steps to ensure a successful installation. These steps include:
Site Survey and Assessment: A thorough assessment of the installation site is carried out to determine the most appropriate location for the boiler installation. This process is critical to ensure that the boiler is installed in compliance with all necessary safety regulations and in the most suitable position.
Boiler Selection/Removal of the Old Boiler (if required): Choosing the right boiler is crucial to the success of the installation process. Once the appropriate boiler has been selected, the old boiler (if present) is removed from the installation site.
New Boiler Installation: Experienced and qualified engineers carry out the installation of the new boiler. This process includes connecting the new boiler to the gas supply and water system, as well as any necessary electrical connections.
Final Boiler Checks: After completing the installation, the boiler undergoes extensive testing to ensure it operates at its best. This includes checking for any leaks or malfunctions that may affect the performance of the boiler.
The duration of the installation process depends on the complexity of the installation and the type of boiler chosen. However, with the assistance of qualified professionals, the installation process can be completed efficiently and within a reasonable time frame.
Boiler Installation London Prices
Here are some estimated prices for popular boiler models to give you an idea of what to expect. Please note that prices can vary depending on a range of factors, so it's always best to request a quote from us.
Alpha E-Tec 28kW – £1,995
If you're looking for a budget-friendly option, the Alpha E-Tec 28kW at £1,995 could be a good fit for your London home. It's an affordable choice that offers good performance and efficiency.
Worcester Greenstar 2000 30kW – £2,275
For slightly more money at £2,275, the Worcester Greenstar 2000 30kW is a reliable option with decent energy efficiency. It could be a great choice for those who want a good balance between performance and price.
Worcester Greenstar 4000 30kW – £2,315
The Worcester Greenstar 4000 30kW is another Worcester model that offers excellent energy efficiency and reliability, priced at £2,315. This boiler could be an excellent investment for those who prioritize efficiency and reliability.
Viessmann Vitodens 050-W 30kW – £2,425
For those willing to invest a little more in a premium model, the Viessmann Vitodens 050-W 30kW is an excellent choice for your London home. It's recommended by plenty of London boiler installers. Although it comes with a higher price tag of £2,425, its advanced features and superior performance make it a worthwhile investment.
Ideal Logic Plus C30 – £2,325
The Ideal Logic Plus C30 is another highly-rated boiler model priced at £2,325, providing great value for money. It's a reliable option with excellent energy efficiency, making it a popular choice for London homeowners.
Worcester Bosch Greenstar CDI Compact 28kW – £2,875
Finally, the Worcester Bosch Greenstar CDI Compact 28kW is a top-of-the-line option with a price of £2,875, but it's compact size and energy efficiency make it a popular choice for London properties where space is at a premium.
Remember, the cost of a boiler installation in London can vary based on a range of factors such as the complexity of the installation, the size of your property, and the type of boiler you choose. To get an accurate quote, it's best to consult with a professional installer who can provide tailored advice based on your specific needs and budget.
Common London Boiler Problems and Repairs
London has the most boiler problems in the entire UK, so it makes sense some people may not know how to fix it, if you have the following problems, you may be in need of boiler servicing or a boiler repair:
No heat or hot water: This is one of the most common boiler problems in London. It could be due to a faulty thermostat, low water pressure, or a broken diaphragm.
Leaking and dripping: Leaks and drips from the boiler could be a sign of a faulty pressure valve, pump seal, or heat exchanger.
Kettling: Kettling is a loud, rumbling noise that boilers make when limescale builds up in the heat exchanger. This can be fixed by descaling the boiler.
Pilot light goes out: The pilot light may go out due to a faulty thermocouple or a draft in the system.
Frozen condensate pipe: During winter, condensate pipes may freeze, causing the boiler to shut down. Thawing the pipe with warm water usually solves the problem.
Boiler Repair Services in London
If you experience any of the above problems or other boiler-related issues, it's best to seek professional boiler repair services in London, rather than waiting to pay for repair costs. Experienced engineers can diagnose the problem and offer the most appropriate solution to fix the boiler. They can also carry out regular boiler servicing to ensure your boiler is functioning efficiently and safely.
London Boiler Service
At our company, we provide comprehensive boiler service solutions for homeowners and businesses throughout London. Our team of experienced and highly trained gas engineers are dedicated to assuring that your boiler is running efficiently, safely and reliably all year round.
Our boiler service in London includes a thorough inspection of your system to identify any potential issues before they become major problems. We use the latest diagnostic tools and equipment to identify faults, leaks and other issues that can cause your boiler to break down or underperform.
Boiler Installation London Regulations
Here are some of the Boiler Installation Regulations for London:
Boiler installations in London must comply with the Building Regulations, Gas Safety (Installation and Use) Regulations, and other applicable legislation.
The boiler should be installed by a registered Gas Safe engineer who has the necessary qualifications and experience.
The installation should be carried out in a safe and appropriate manner, with adequate provision for ventilation and flue discharge.
The boiler should be positioned in a suitable location that allows easy access for maintenance and repair but is not likely to cause harm to persons or damage to property.
Next-Day Installation in London
If you're in need of a new boiler in London, our boiler installation service can help. Our experienced boiler installers can replace your old or faulty boiler with a new unit, as soon as the next day! Ensuring that your central heating is working as efficiently and effectively as possible.
We offer a fixed price quote for our boiler installation service, so you can be sure that you won't face any unexpected costs. Our team will work with you to determine the best replacement boiler for your needs, and we'll provide you with a detailed quote that outlines the cost of the whole process.
When you're ready to have your new boiler installed, our team of gas boiler experts will get to work. We'll remove your old boiler and replace it with a new, energy-efficient unit. Our boiler installers are fully trained and qualified, so you can be sure that the job will be done right.
Once your new boiler is installed, we'll test it to ensure that it's working properly and that your central heating is functioning as it should. We'll also give you a full rundown of how to use your new boiler, so you can get the most out of it.
Fixed Price London Boiler Quotes
We offer boiler installation, repair, and servicing throughout London. Our team of fully trained and experienced gas-safe registered engineers are available to provide expert advice and assistance with all your boiler needs.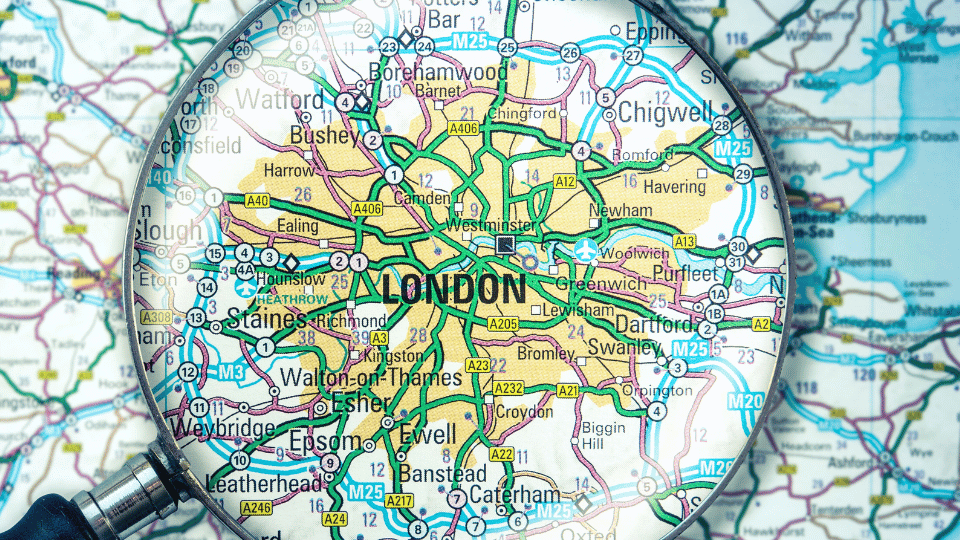 We install boilers in all areas of London, including East London, North London, South London, West London, and Central London. Some of the areas we cover include:
Camden
Hackney
Tower Hamlets
Islington
Westminster
Hammersmith and Fulham
Lambeth
Southwark
Kensington and Chelsea
Richmond upon Thames
Our services include new boiler installations, combi boiler installations, conventional boiler installations, system boiler installations, boiler repairs, boiler servicing, and commercial boiler service. We use only the best boiler brands and products to ensure the highest level of quality and reliability.
We also offer a price match guarantee on our fixed-price boiler quotes to ensure that you get the best value for your money.
Get a fixed-price quote from us today, or schedule an appointment to learn more about our boiler services.
Boiler Installation London – FAQs
How often should I service my boiler?
Boilers should be serviced annually to ensure they are running efficiently and safely. Regular servicing can also help prevent costly breakdowns and extend the lifespan of the boiler.
What are the benefits of upgrading to a new boiler?
Upgrading to a new, energy-efficient boiler can save you money on your heating bills and reduce your carbon footprint. Newer boilers are more efficient, meaning they use less fuel to heat your home and provide hot water. They also come with advanced features, such as smart controls, which allow you to control your heating remotely and reduce energy wastage
What factors should I consider when choosing a new boiler for my central heating system?
When choosing a new boiler for your central heating system, there are several important factors to consider. These include:
Size and type of property
Heat output required
Energy efficiency rating
Fuel type (is it a oil, electric or gas boiler?)
Boiler brand and reliability
Warranty and after-sales support
Installation cost and complexity
Maintenance requirements and costs